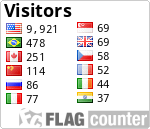 Terms Of Sales
All prices are subject to change without notice.

Horses are available for pre-purchase inspection at anytime prior to purchase at Buyers expense. Seeing horses in person is encouraged and recommended. I am located only 45 min. from the Dallas/Ft Worth Airport. Should you wish to come view horses, I would be more than happy to pick you up.

Payment options may be available, including 0% financing on some horses. A 25% deposit ($250 minimum) required on purchases. Deposits are non-refundable, but may be applied toward the purchase of another horse if there is any for sale.

Discounts may be given if more than one horse is purchased. Excludes horses that are already offered at reduced prices.

Coggins & Health Certificates provided for purchases OVER $1,500.00


Shipping costs are Buyer's expense.

I will be glad to hold your horse free of charge up to 30 days or foals until they are weaned, unless otherwise agreed

Prices subject to change without notice

Horses will leave with their feet trimmed and all shots not before.
We are a small farm located 30 miles NE of Dallas, I am down to 9 horses now, with the market as it is today I will not be breeding a lot but what I am breeding for is oh my what a winning combination!! I want to breed for only the best and concentrate on showing.
Our small select herd of AMHA/AMHR and AMHR/ASPC minis consists of


2 Sr. Stallions (1 is AMHR/ASPC), 1 Jr. Stallion (AMHR/ASPC),
4 Sr. Mares (3 are AMHR/ASPC and one is AMHR only), 2 Jr. Mares.



All Horses are vetted and feet trimmed on a regular basis.
They are feed twice a day and given Coastal Hay.
Allison Coulton 972-836-4042
5103 Cimmaron Circle
Allen, Texas 75002
fantacgraphics@hotmail.com
Now accept PayPal, and Master Card/Visa and Payment plans
Over Seas inquiries welcome.
I have sold several over seas, I have sold to the Netherlands and to Russia.
Standing for 2017 to a limited number of mares.
Check out stallions page for photos
The Miniatures Horses of Fanta C Miniatures
SALES PAGE UPDATED 9/01/2017
"Caddy" 2008 AMHA/AMHR Palomino Pinto,
Produces 80% Palomino Pintos. Pecan Groves Customized Cadillac son of CUTTY.
He is a Res. World Grand Champion, 2 X World Champion, and 2 Res. World Champion
Proven producer of Champion get.



Stud fee $750.00 with Live Foal Guarantee.
Standing at Fanta C Miniatures, Allen, TX
45 day mare care included

Welcome
It's a Boy, Golden Palomino Pinto AMHR Only.
Born 03/31/2017 (850.00)
Another Boy, Bald faced sorrel AMHR/ASPC (1,000.00)
One more Boy, 05/12/2017 Solid Black A/R (Sold)
2 are available for sale
"Tom E" AMHR/ASPC 38" Sorrel Splash Pinto w/ 2 blue eyes, DOB 05/17/2007
Neg. LWO and Homozygous for Splash SW1

Stud fee $750.00
Tom E will be standing at Winning Ways Training Center, OK

Check with Tammi on mare care rates.

Mares must have Negative coggins and clean cultures.